Bowen Island Memorial Garden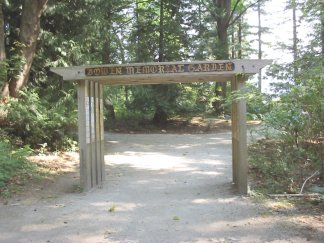 Gateway To Our Garden


Memories... quiet thoughts.... to counteract the activities of an ordinary day, all these are the heart of a memorial garden.
Did you know that Bowen Island has just such a garden? It exists and is a place of meaning for friends, neighbours and strangers alike.
The land for the present memorial garden consists of one acre and is leased from the Metro Vancouver Parks with restrictions in usage.
It is the intention of the Society to reach out and develop additional acreage as a Garden park... This Garden Park will be a place which the community can create new memories and enjoy family events. It will`be a centre for learning, hands-on-gardening, study of plants and ecology and a garden reference library. What we learn with pleasure we never forget.
Bequests and donations are ways to contribute to our Bowen Island Memorial Garden. Membership and involvement of time and interest above all are key to the success of a vital living memorial society. As a registered charity we will be happy to give tax receipts for all donations of $10.00 and over. A donation of land would also qualify for a tax benefit to the donor.
You may purchase a memorial plaque that will be placed in one of our garden archways in the name of your loved one who is no longer with us. These memorial plaques may be ordered by clicking the Plaque Order Form here.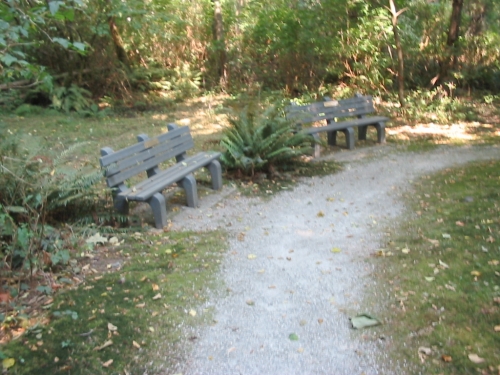 A Restful Spot For Quiet Reflection
---

Visitors